Location: Vancouver, BC
Distance: 2.74 km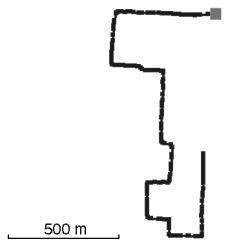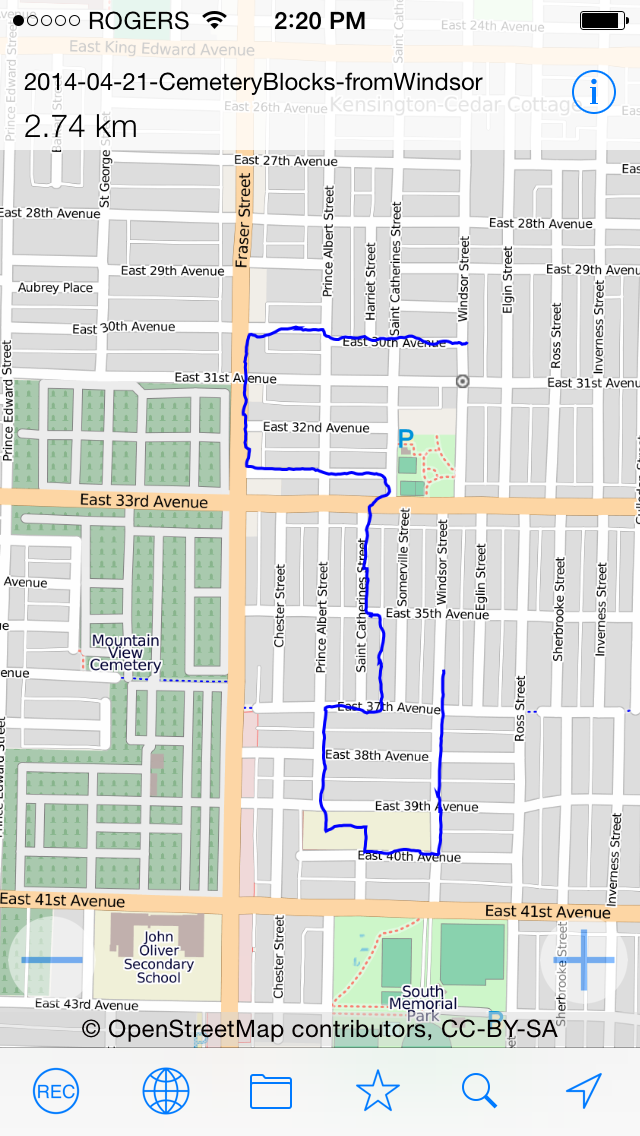 The original track describes the cemetery as being laid out like a city, so I thought it would be amusing to shift the track just a few blocks from the original. The scale proved to be quite similar. I chose not to cut across private property, but use city streets and alleys.
This trace was made using the free My Tracks iPhone app (http://itunes.apple.com/app/mytracks-the-gps-logger/id358697908?mt=8). I downloaded the track from the Tracing Tracks website, having it detect my location. Then I emailed the track to my phone and opened the file in My Tracks. The app shows me the original track while recording the new one.
Along the way I photographed some of the crazily blooming Vancouver trees.
Date: 21 April, 2014
4