Location: Halifax, NS, Canada
Distance: 5.0km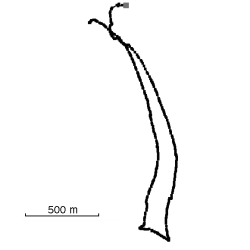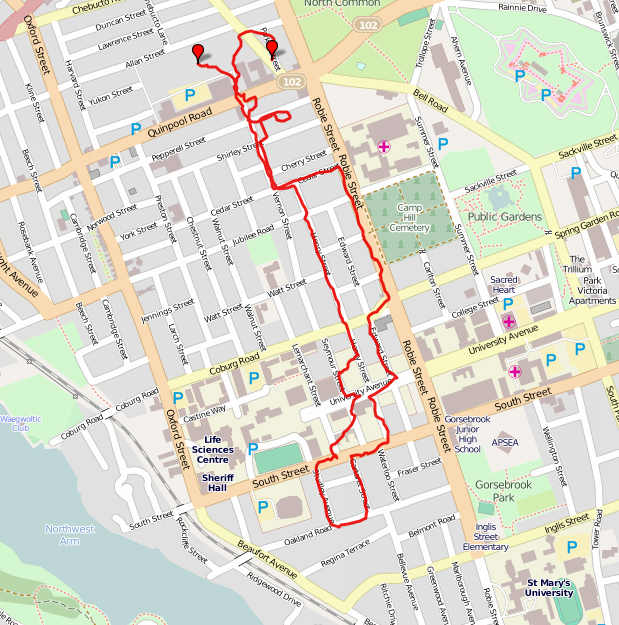 This was a difficult track to trace in a city. Opened up lots of opportunities to trespass, but I didn't hop any fences.
The track led me straight to the Dalhousie Art Gallery, and through the university campus, and then back around past the hospital and cemetery.
I was constantly on the look out for short-cuts in between buildings, but only found one. Did meet a cat and dog duo, and found perhaps the strangest sculpture I've seen.
This trace was created using the "GPS Tracks" app on the iPhone.
Date: 13 April, 2014
7