Location: Ottawa, Canada
Distance: 3.39 km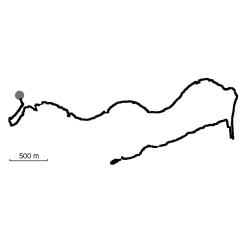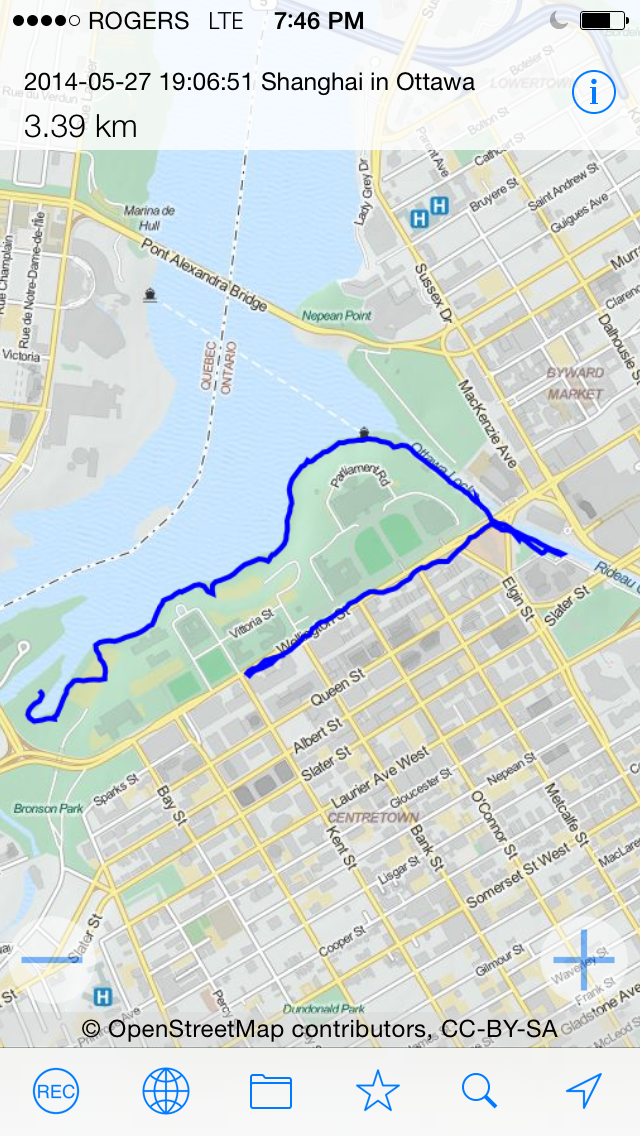 I wanted to try the Shanghai river run again, on a different body of water. Looking at the trace online, I drew it on a tourist map of Ottawa, following the curves of the Ottawa River below/behind the Parliament buildings, and back along Wellington Street, which passes in front of the same buildings. Then I took the map out on a run.
I realized that the scale was a bit smaller, but I didn't realize it would work out to only about half the distance. It was interesting how well this ceremonial space mapped to Shanghai's, though at a different scale.
The river was high and turbulent, flooding the bottoms of many of the trees. I enjoyed seeing a strangely calm whitewater kayak run.
Date: 28 May, 2014
4