Track: Shanghai River Run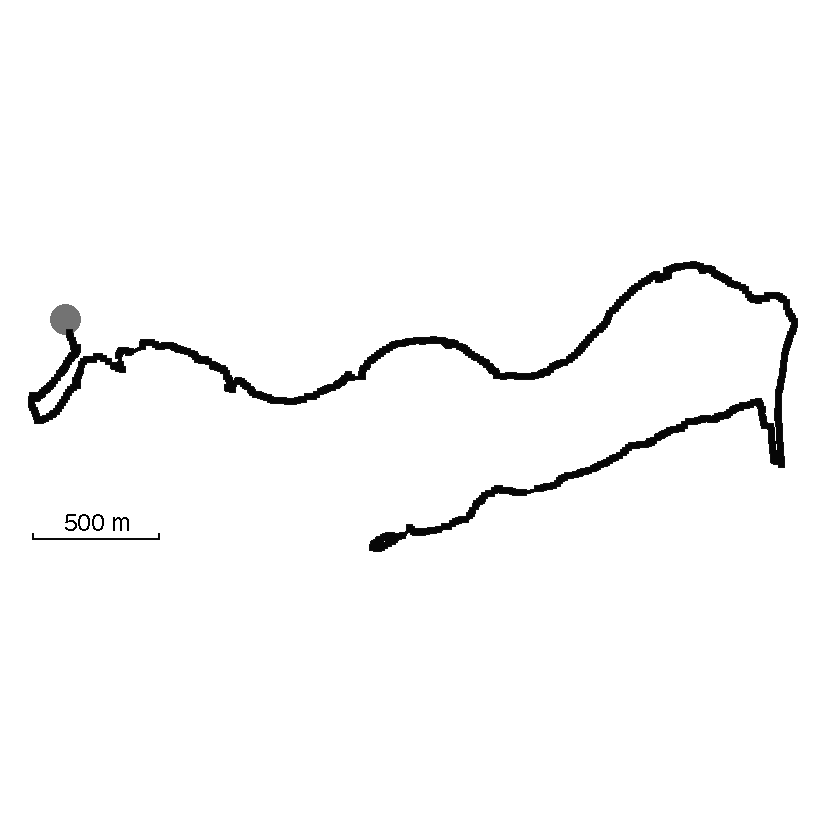 Trace this Track
Location: Shanghai
Distance: 7.3 km
A run along Suzhou Creek to where it meets the Huangpu River at the Bund.
Date: 12 October, 2011
Traces of Shanghai River Run
Add A Trace
Location: Ottawa, Canada

Distance: 3.39 km

I wanted to try the Shanghai river run again, on a different body of water. Looking at the trace online, I drew it on a tourist map of Ottawa, following the curves of the Ottawa River below/behind the Parliament buildings, and back along Wellington Street, which passes in front of the same buildings. Then I…

Date: 27 May, 2014

4

Location: Vancouver

Distance: 6.98 km

I thought it would be interesting to map the urban space of Shanghai onto the smaller scale of the Vancouver waterfront. I know Vancouver's scale well, so I guessed that the 7.35 km of the track would fit well around False Creek, starting from near the Burrard Bridge. I manually entered the coordinates of Burrard…

Date: 01 January, 1970

2
Get GPX
Download a GPX data file for your GPS device.
Either use your current location, or enter the decimal coordinates of your desired starting point. If you are using a mobile, make sure your Location Services are enabled.
Because GPX data uses a specific location, we have a built-in GPX converter that will map the Track to your desired start location. Either use the simple "Detect My Location" option, or enter your latitude and longitude, using positive or negative decimal numbers (eg. Rio de Janiero at 22° 54' 0" West and 43° 12' 0" South would be -22.9 and -43.2). If you are on a mobile and logged in, we can email the GPX track directly to your registered email address.
For more information how to find your coordinates, please see our HOW TO.